Are you looking for a trusted partner to support you in the development of your medicines or medical devices? HC NEXT offers experienced consultants and a comprehensive vision of healthcare product development. In addition, HC Next relies on a network of qualified  business experts. Thus, we provide all the skills necessary to achieve your objectives.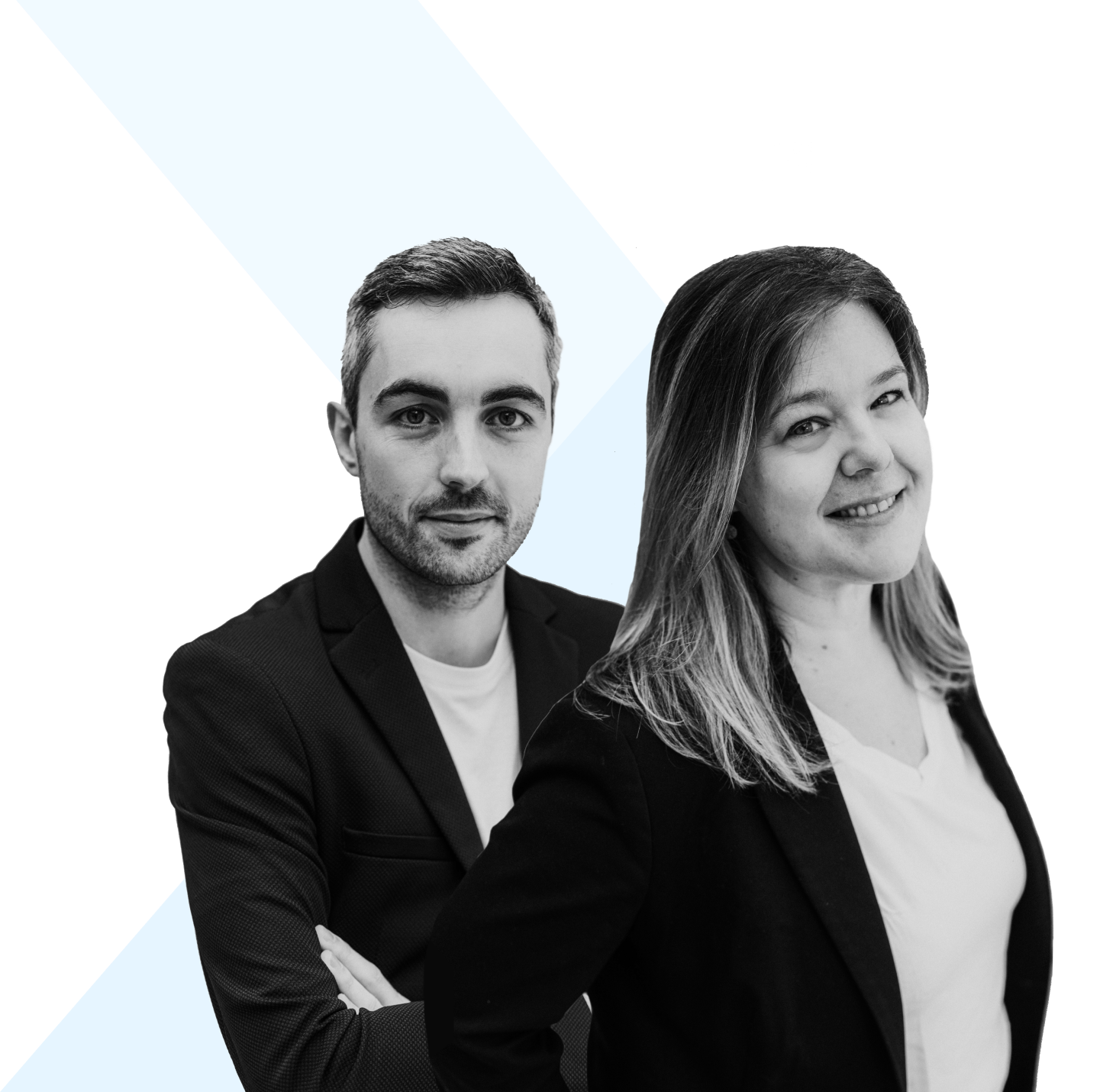 5 minutes to understand everything about HC NEXT
What better way to introduce HC NEXT than to ask its founders? Elodie Fontaine and Sylvain Josse answer any questions you may have! Learn more about their mission, the creation of the company and the benefits of their support.
Two founders from the healthcare industry
HC NEXT is the result of a meeting between two professionals from the healthcare industry: Elodie Fontaine and Sylvain Josse. Elodie has just over 20 years of experience in the drug and medical device industry. She has held various positions in marketing, clinical development and strategic portfolio management. She holds a master degree in Biology and a Masters in Innovation and Entrepreneurship from ESCP.
Sylvain trained as a chemical engineer and then specialised in project management at the École Centrale de Paris. He has worked in the pharmaceutical and medical device industries as a project manager and coordinator on product development projects.
According to Elodie, founding HC Next was the result of two observations. "On the one hand, we had witnessed the failure of many product development projects in lifesciences. On the other hand, we noticed the lack of expertise in project management in this sector. As there was no such service available from existing consulting company, they decided to create it.
HC NEXT's mission is to speed up and derisk drugs and medical devices developments to ensure that each innovation becomes a product to patient's benefit.
A comprehensive and customisable offer
HC NEXT is a consulting firm for healthcare companies. It assists them in structuring their health product development projects (drugs and medical devices). Sylvain explains: "To do this, we set up or adapt processes on a number of levels.  We help our clients put all the options on the table in order to make strategic choices about prioritisation and rationalisation to maximise the progress of interesting projects.
"As an external player, we bring a different perspective that allows the emergence of a cross-functional solution. We also call on experts from our network depending on the company's needs," adds Elodie. In addition to this comprehensive support, HC NEXT can also come to the aid of a project that has gone adrift.
This can take the form of interim project management. In concrete terms, as Sylvain says, "The deadlines for your project are not being met, and you don't know which way to go? We offer you a project manager who will come in and overhaul the project, rebuild the foundations and enable you to restart it in complete safety."
The alliance between honesty and performance
As far as the company's values are concerned, first of all there are the commitments made to clients. First and foremost, HC NEXT guarantees total honesty. Sylvain explains: "We have observed many consultancies advising the client watering down the message. We prefer to state what the client needs to hear, of course with accuracy, goodwill and objectivity."
The second commitment is to always be results-oriented. HC NEXT advises you in the implementation of a strategy with a clear objective: what the best way is to bring your product to the market. "This path that we define with our clients is the one that we will then take with them. Our action will participate in the development of the product until the end." We assist you throughout the life of the project."
In addition to the client-oriented values, Elodie insists on HC NEXT's true CSR approach. "we strive for virtuous behaviour to limit our footprint on the environment as much as possible." We also seek to establish healthy and sustainable relationships with all our partners.
Various clients in the healthcare sector
HC NEXT supports all companies (VSBs, SMEs, multinationals) in the pharmaceutical, biotech, medtech and e-health sectors. We work with the management team as well as with the project, innovation and strategic marketing departments.
Sylvain sums up: "Our clients have an idea and they want to know how to transform it into a project and then into a product on the market. Elodie adds: "Patents only protect innovation for a limited time. If you optimise the time to market, you maximise the value of your innovation. In short, our clients' biggest competitor is time."
Let's talk about future: The two co-founders already have a vision of HC NEXT future. Their priority is to continue the growth of the company internationally. "The development of new drugs and medical devices is usually done in several geographical territories. We already support clients in several countries and we want to strengthen this international presence."
Sylvain adds to this the reinforcement of the team. "We strengthen our team internally with the recruitment of complementary profiles and externally with recognized subject matter experts. This will allow us to offer both a comprehensive and expert vision to best support our customers. "
Responsible innovations for sustainable impacts
To find out more about our philosophy and approach, listen to Elodie talk about it in this podcast.
HC NEXT provides its clients with a team of qualified experts who can provide the necessary expertise for product development.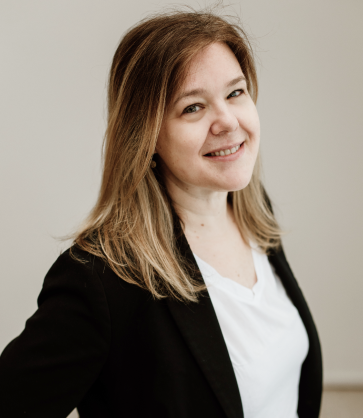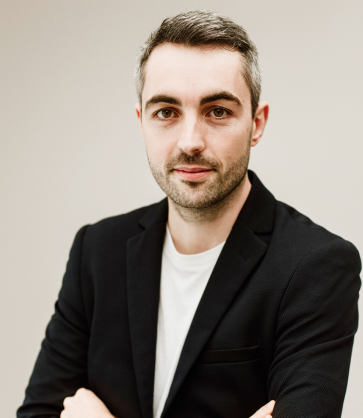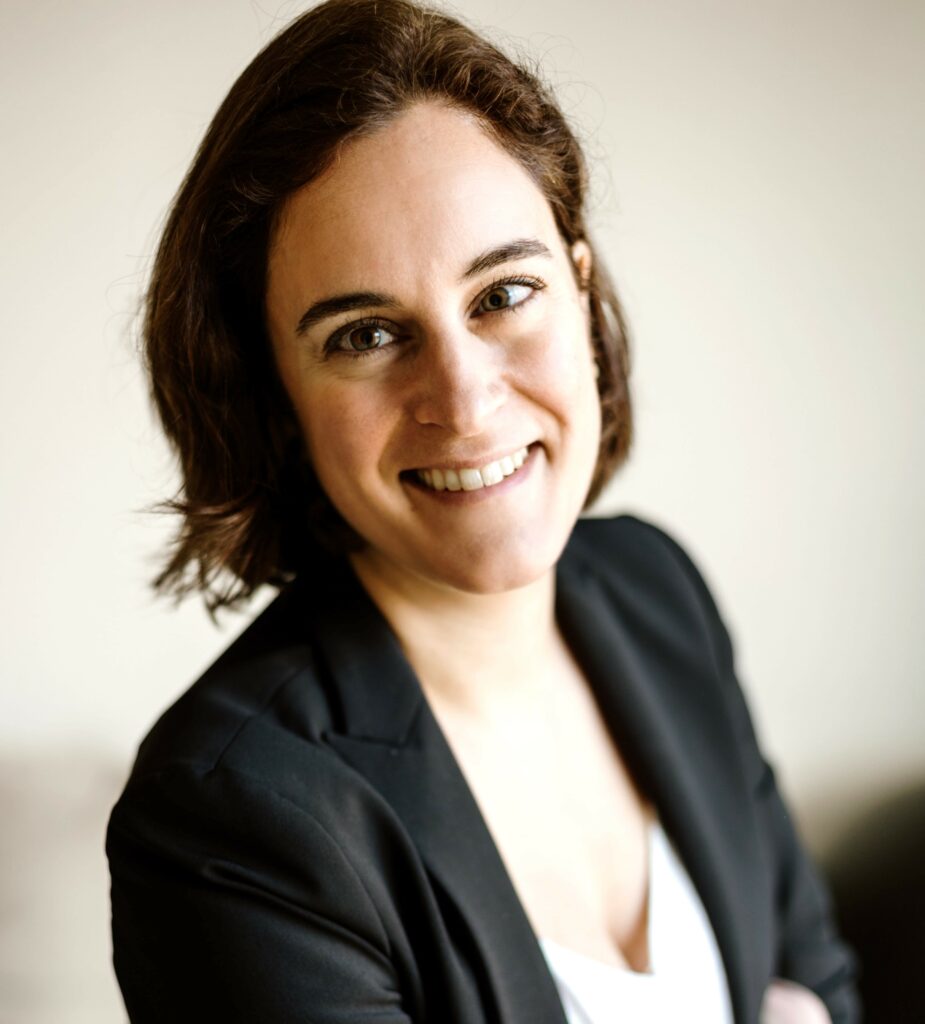 Consultant & Business Developer
Ready to get started with HC NEXT?